Ordering
How to Order:
New items are added to the shop as part of shop updates. Some items are ready to ship while others are made custom.
Custom orders can be placed through the shop in the custom section. These items require a small deposit, the remaining balance will be invoiced before painting. Orders are completed on a first come, first served basis however, I will do my best to arrange projects to accommodate scheduling. Custom order listings tend to sell out quick, more custom order listings will be added to the shop as they become available.
Please follow @hdwestleather on instagram to be notified of shop updates
Pricing:
Project info & estimates below. Each item is one of a kind so prices vary on individual project, size, style etc.
Have a project idea not listed below? Feel free to contact me! info@hd-west.com
See gallery for more hdwest items
Each clutch is hand cut from a hide so any size can be made however, most are approx 12" x 7" and start at $275
15" x 7" start at $310
Sizes are approx.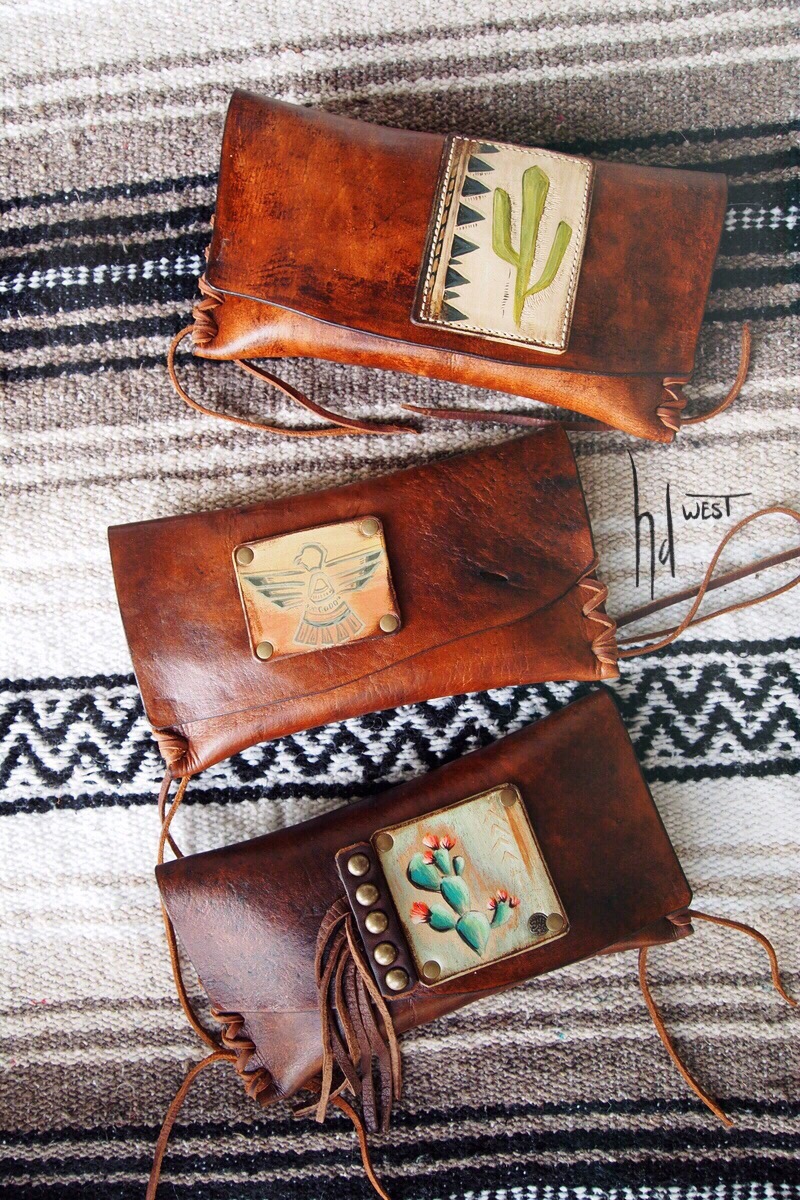 small enough to use as a wallet but big enough for some lipstick, cards & a phone for a night out. Snap closure.
these measure approx: 8" x 4"
$195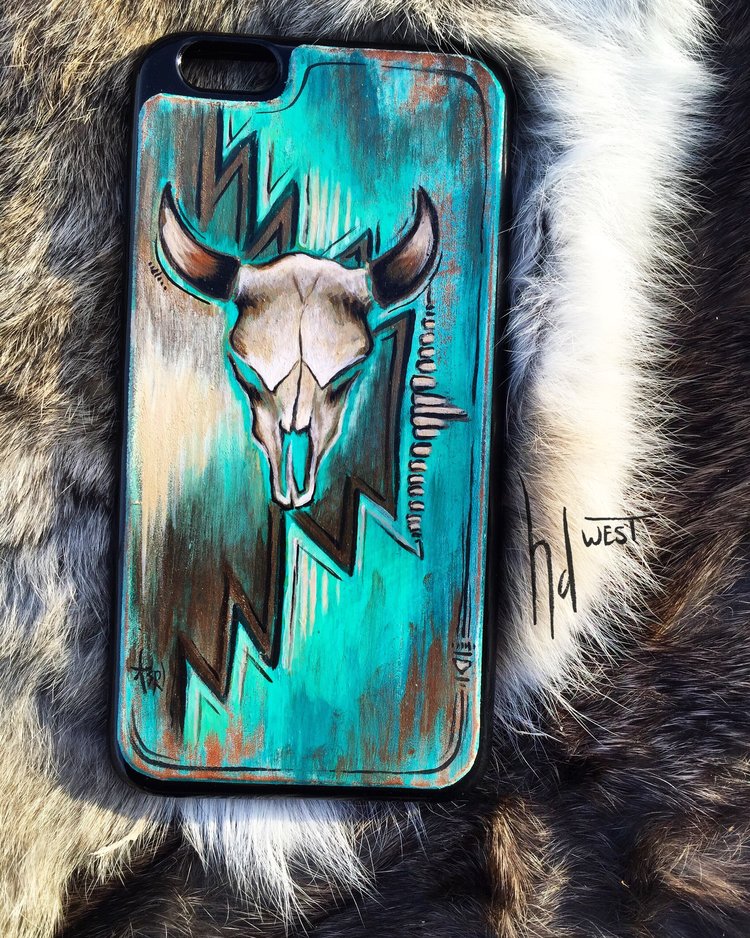 iphones and other phones
phone covers start at $56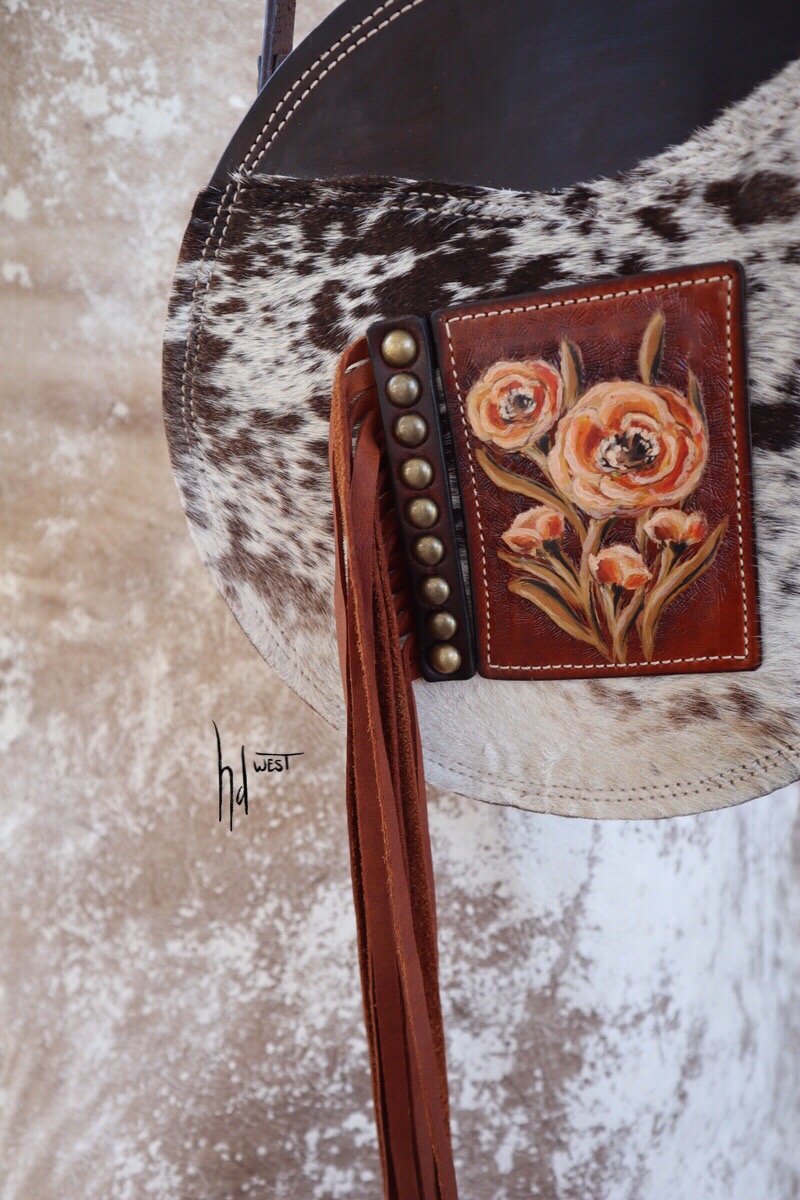 I offer two sizes- 9 3/4" and 10 7/8" rounds
these start at $400
I offer a few different cuff styles
start at $48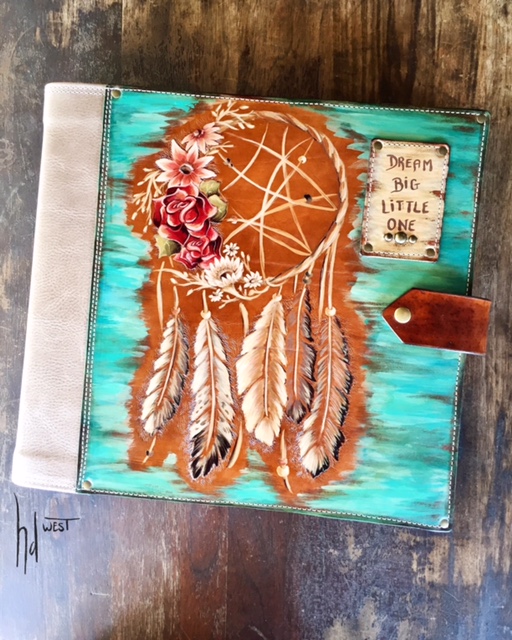 you provide album/planner
starting at $300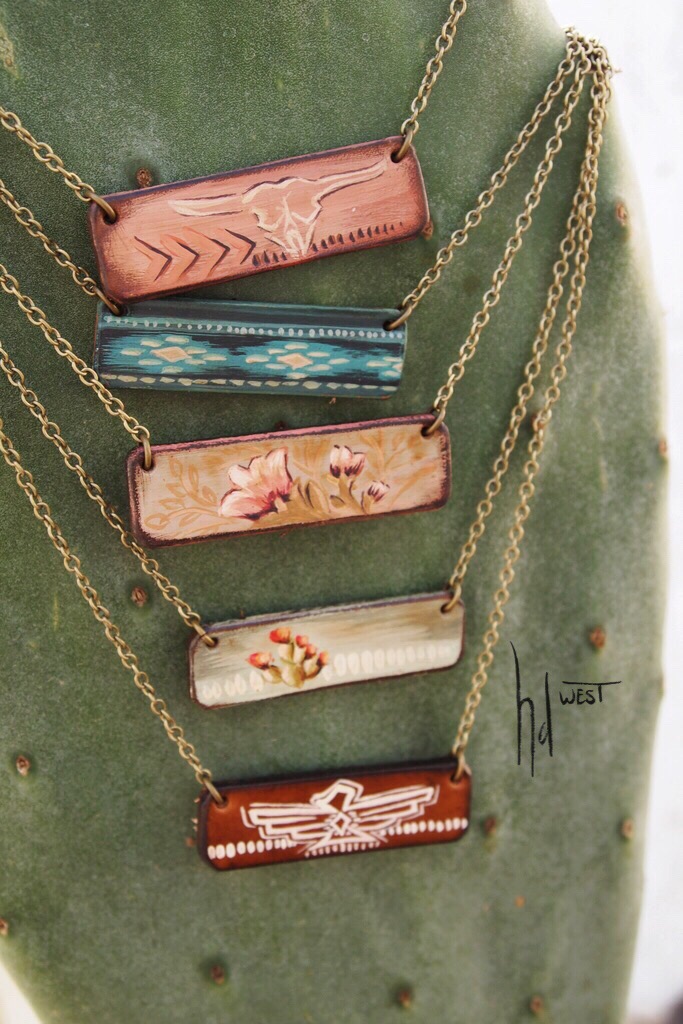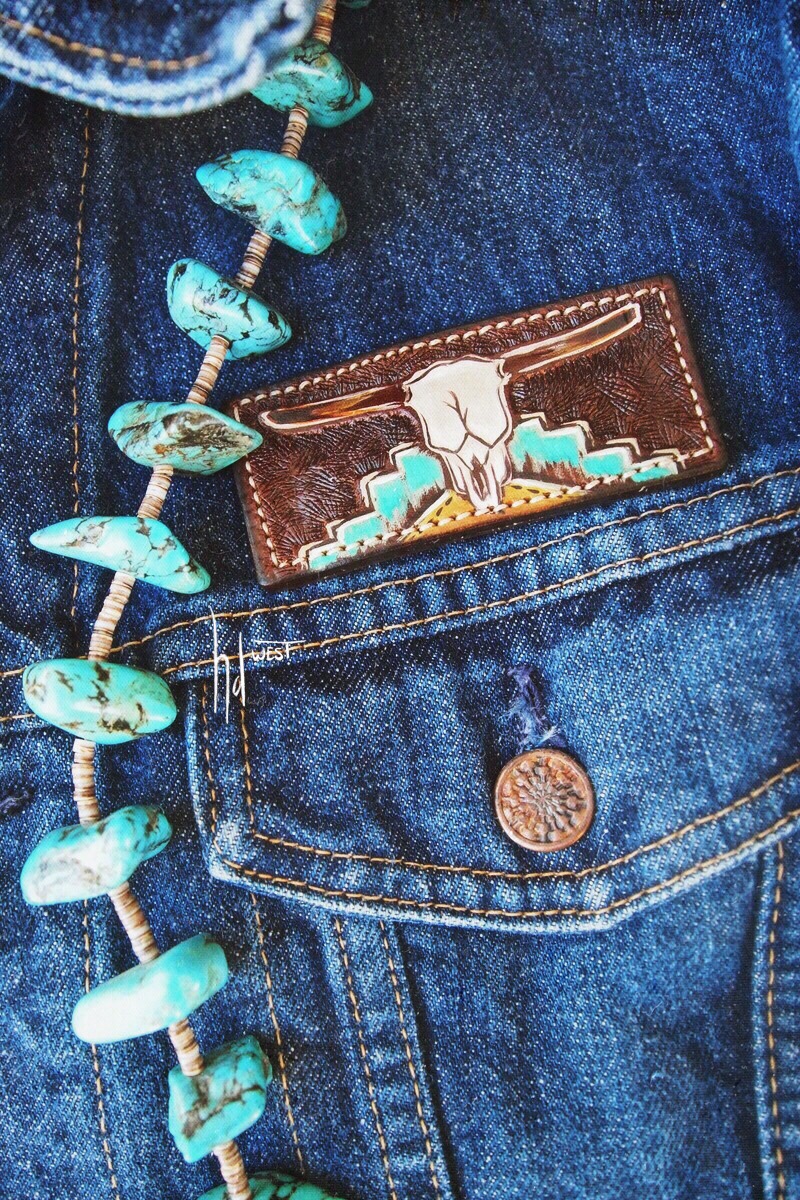 these vary in size & start at $48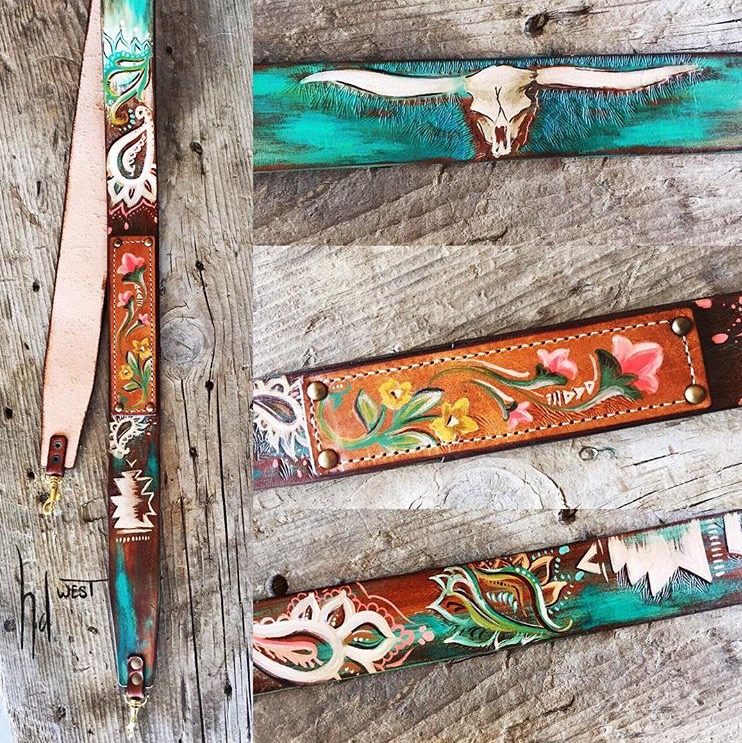 Purse straps start at $180 & vary depending on length/width/hardware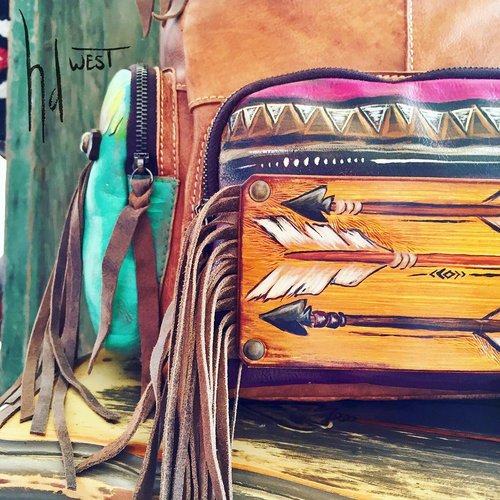 Backpacks, weekenders, diaper bags, purses redos start at $295
Customers send in a bag to be painted -most customers find vintage bags on etsy or ebay & have them sent over. From time to time I offer ready to paint bags in the shop.
Bags must be leather, non shiny, non oily, light colored works best, no colored leathers -email me with a photo of your bag to be sure your bag can be used. info@hd-west.com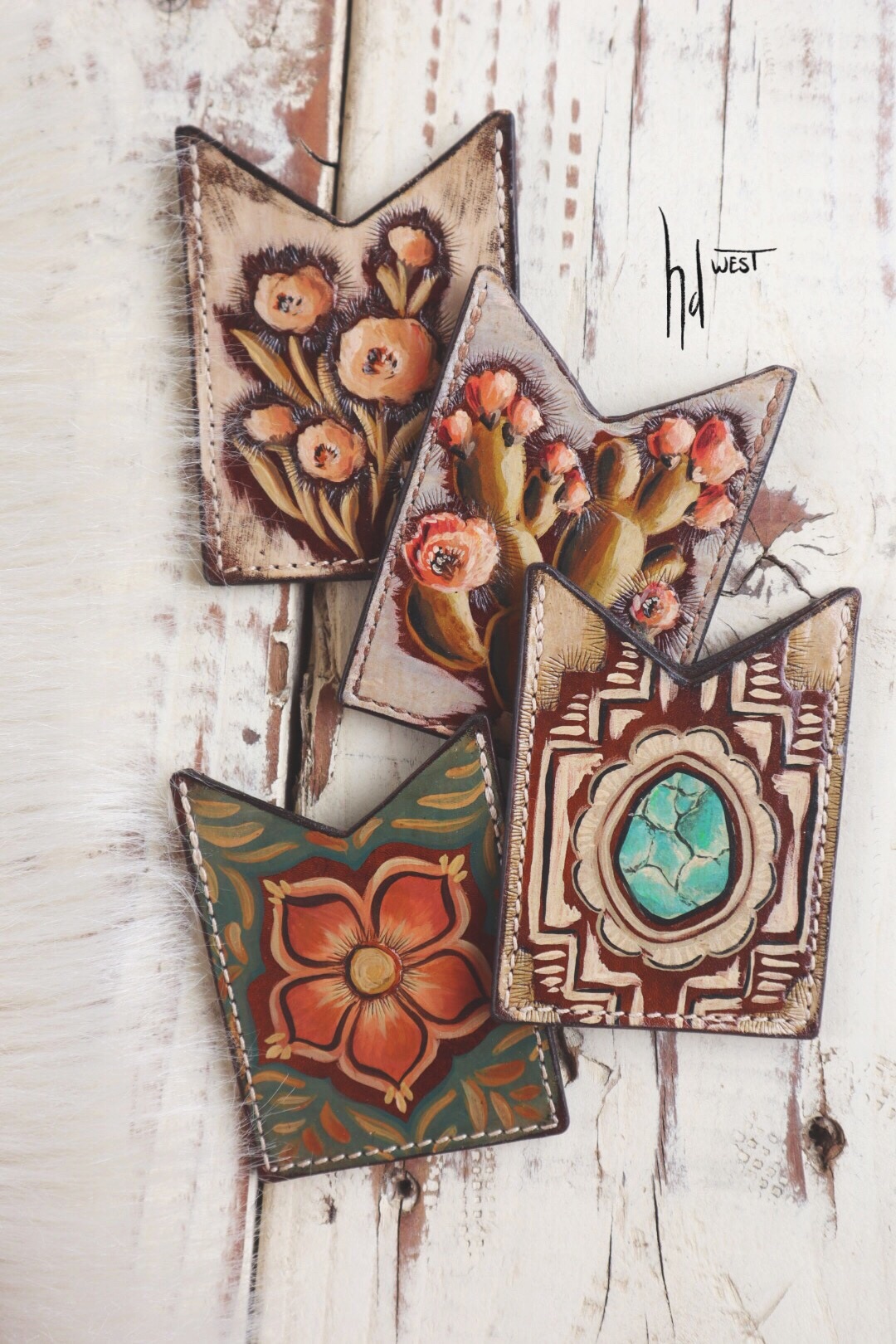 A handy place to keep your business cards
$50